.
We are so thankful for this meeting and beyond thankful when we became part of something bigger. Somehow stronger, something like friendship and sisterhood. Because alone is not strong. And mistakes should be shared and learned from.

Sometimes this opportunity is given to us and we manage to attend. An opportunity of something very pure and honest in a magnificent villa with magical power.
Lucky us.

Så skrev jag när vi hade varit på Kreativ kickoff på Villa Strömsfors september 2018….
Vi var ett fantastisk gäng som förevigade dagarna på villan, och här kan man bla läsa och titta på ett urval av några fler vackra bilder och ord: Fru Vintage, Olivia /MOE of Sweden, Malin Lindner och Katrin.
Och i fredags var Malin & jag tillbaka igen.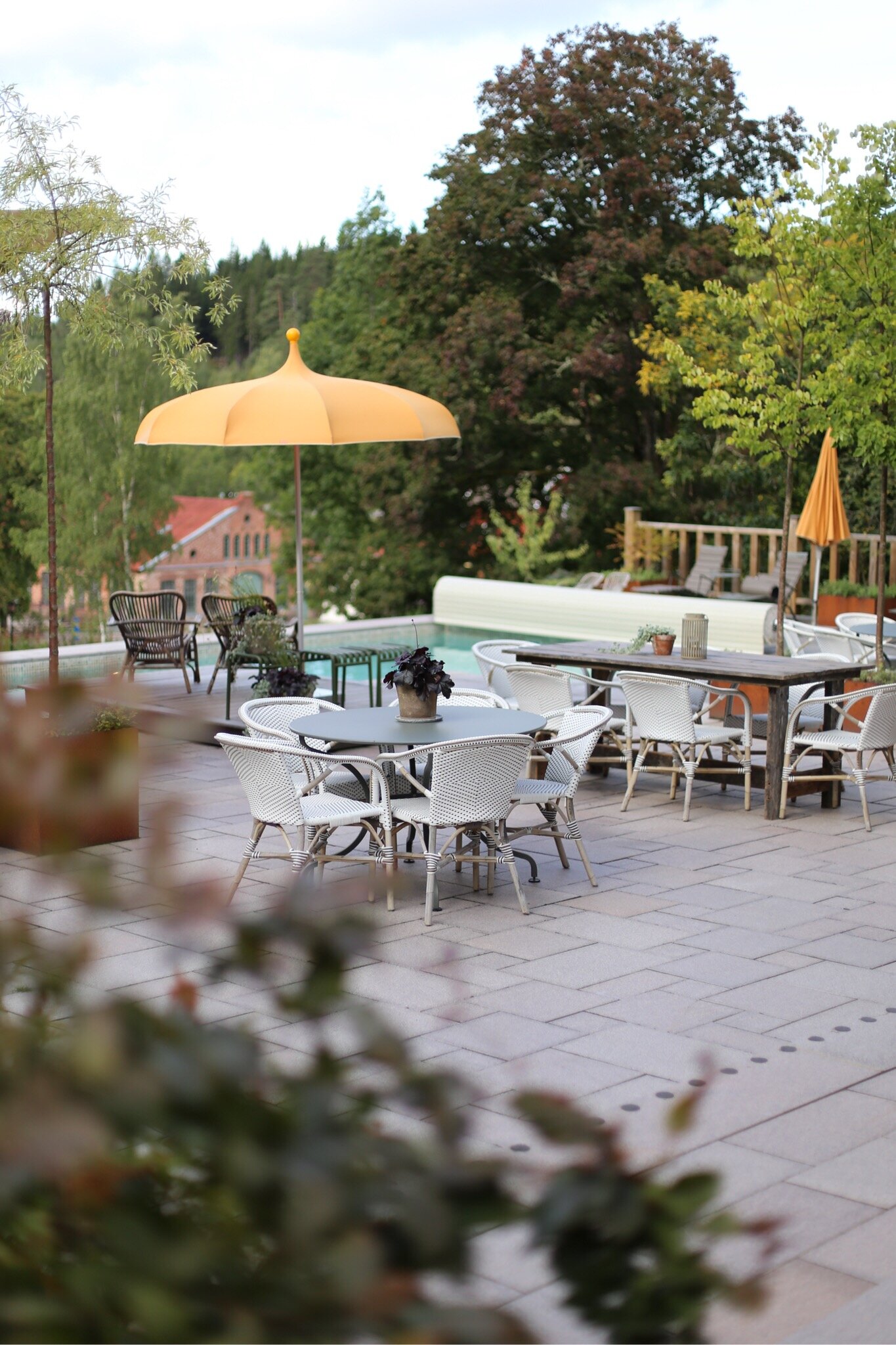 Första gången var jag övertygade, detta är inte sista gången här. Nu har vi varit tillbaka tre gånger. Man kan liksom inte hålla sig. Det är, på riktigt, en av de vackraste platserna jag varit på. Allt sitter på pricken perfekt. Från färgval till toalettborste. Inget är lämnat åt slumpen och allt känns noga övervägt. Så även saker man inte kan köpa för pengar eller planera för. Nämligen stämningen. Det sitter liksom i väggarna, i personerna, i historian.
När man inte kan sluta inspektera allt från stålräcke till pergolakonstruktion. När man inte kan låta bli att ta på väggarna för att de är så vackra. När man kommer på sig själv med att stå och glo in i ett vitrinskåp för tredje gången för att man inte insupit alla detaljer tillräckligt. Då är man i villan och jag har svårt att tro att man någonsin kan känna sig mätt på den här platsen.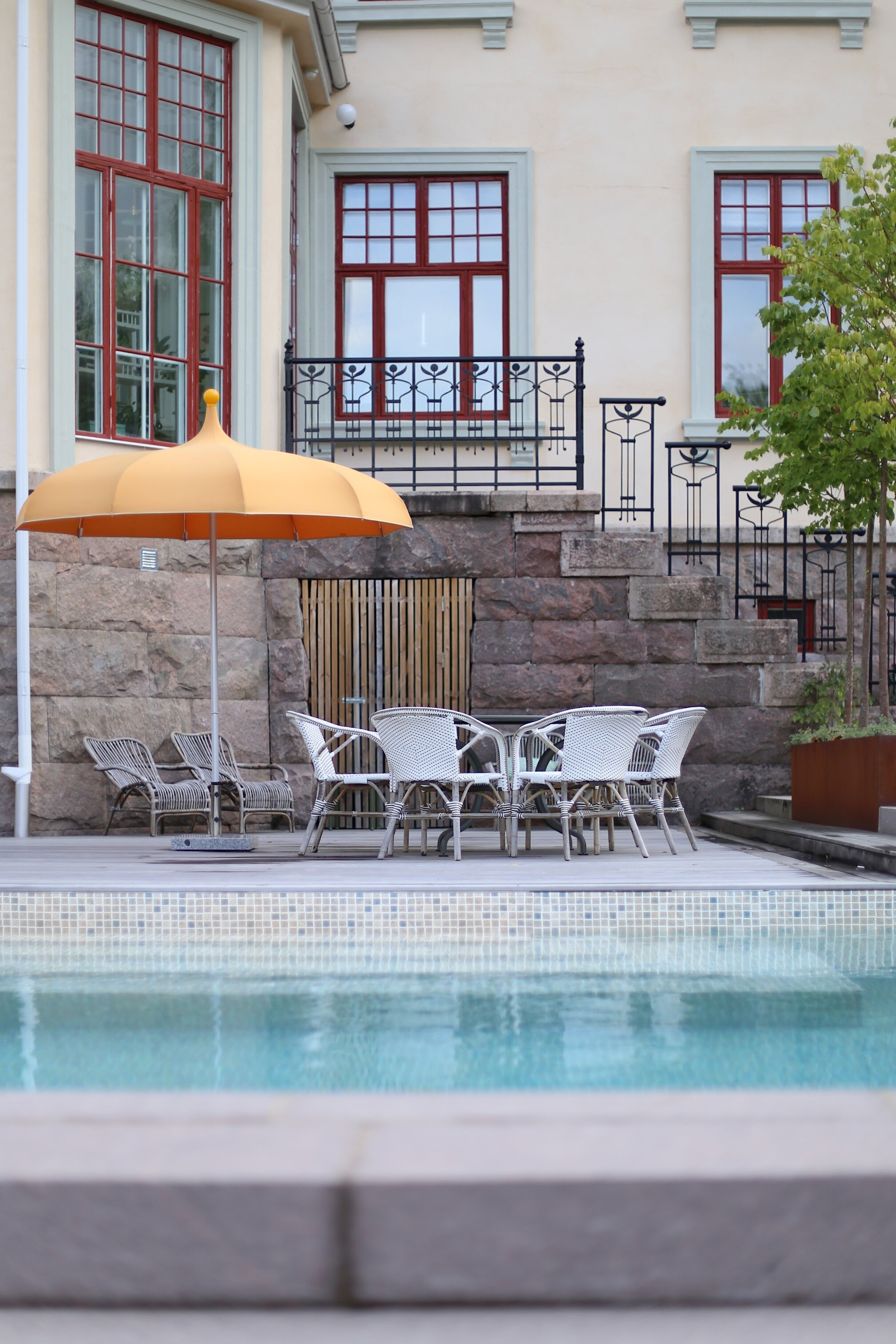 I morgon ska jag visa några väl valda bilder (för det ryms tusentals och åter tusentals i min kamera) på insidan av detta magiska palats. Och visa mitt favoritrum, och det drömmigaste badrummet ever. Ses i morgon!